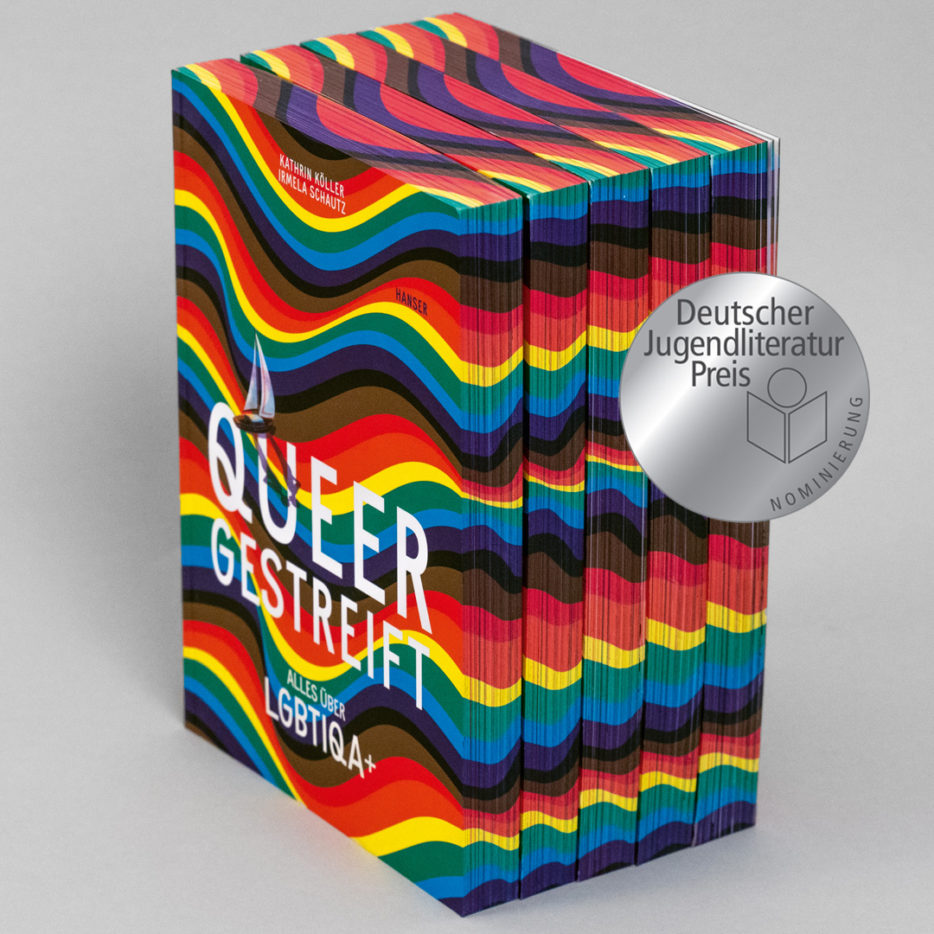 Queergestreift has just been nominated for the "Deutsche Jugendliteraturpreis 2023.
Really? Really! We still can't believe it. Overwhelmed. Overjoyed. OMG.
Thank you to the jury for supporting queer visibility and raising your voice for diversity. In times like these when especially trans rights are under threat, this nomination also means a commitment to self-determination and human rights. So, for everybody out there who is fighting for LGBTIQA+ rights, this nomination is also for you.